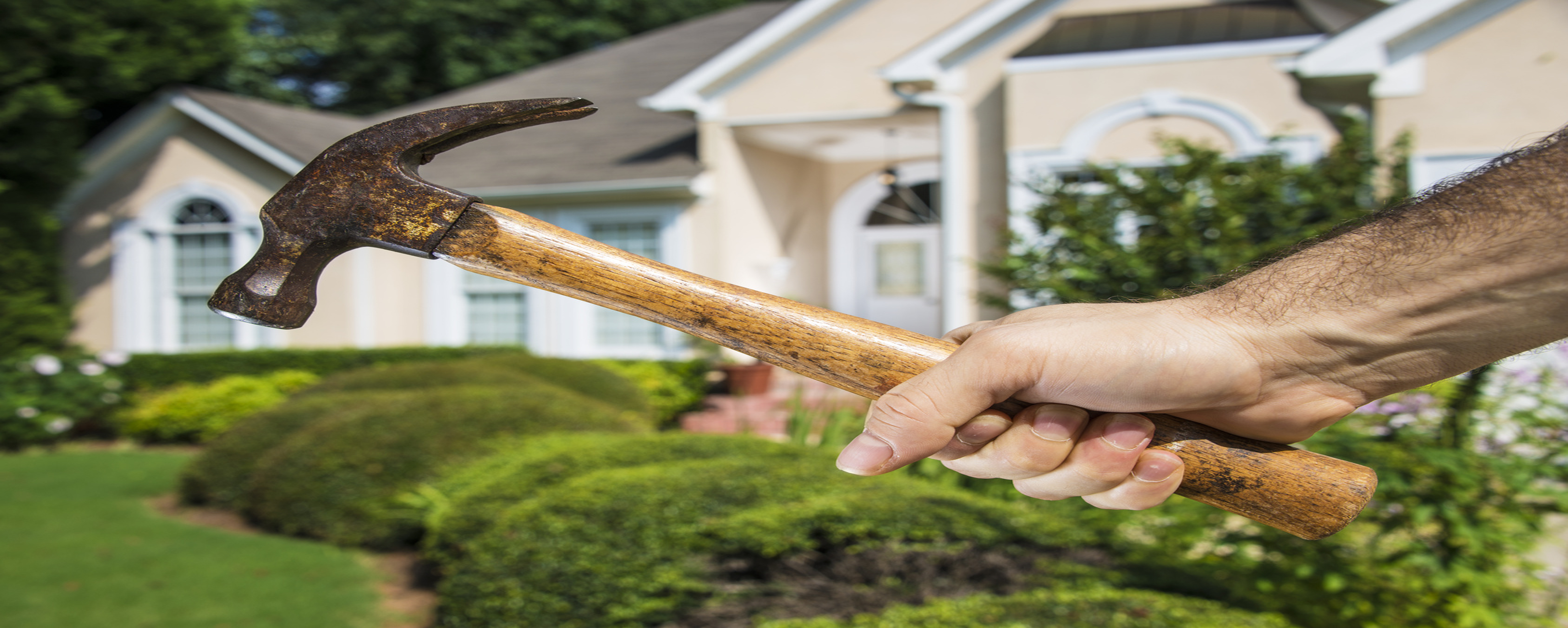 Are you prepared?
A few minor touch-ups can go a long way towards making a favorable impression on potential buyers — and perhaps cinching a deal in the least amount of time and with the current market could receive above list price offers.
Cleaning
Your home should be as clean as it has ever been. Sanitize and deodorize, and if it won't come clean, paint, repair or replace it. Keep in mind that a clean smelling house creates a positive image in the buyer's mind. Be aware of any odors from cooking, cigarettes, pets, etc. that may have adverse affects on potential buyers while your home is on the market. Consider removing your pets before showing your home.
Neutralize
You have personalized your home for your family. This may seem self-evident, but don't limit the marketability of your home to only those who happen to share your tastes. Make it as neutral as possible to appeal to as many potential buyers as possible. Some colors, patterns and fabrics may need to be removed or replaced.
Lighten Up
Arrange shades or drapes to give the maximum amount of light to the interior rooms. Don't forget to clean windows and replace burned out, or low wattage light bulbs, for a brighter effect. Light colors add cheer to dark rooms.
Staging
One House Agents can assist with staging your home or help connect you with a professional stagger so your home can be seen at its best. The stagger will help by highlighting up focal points, adding touches of color through flowers or plants, and/or removing or relocating furniture that is wrong or too big for the space.
Leave It To Us
Buyers ask our representatives many questions when being shown through a home. Most buyers prefer to do this privately. Ideally, showings should proceed without your presence. The buyer will feel more relaxed and less pressured. If you are present, do not discuss terms, price or even condition with prospects.
Be Prepared
You should always be ready to show your property. While appointments with maximum notice are preferred, the delayed prospect may cost you a sale. And always try to keep your agent informed of where you may be reached.
First Impressions
Some homes have been sold, and others rejected, based solely on "curb appeal." The grounds should be properly maintained throughout the summer and winter. Have the lawn mowed and raked, shrubs trimmed, driveway and sidewalks swept (or shoveled in the winter), and all other debris removed from the premises. Check for loose or missing shingles. Clean out gutters and down spouts. All doors and windows should be in good working order. Clean and paint the exterior if it is necessary.
De-Clutter / Organize
Remove, remove, remove! Sell it, store it (elsewhere) or when in doubt, throw it out. Clear out storage rooms and organize garages. Pack and store away unused items. Sweep and wash the garage and storeroom floors. Clear clutter and arrange furniture to give rooms a more spacious feel. Now, before your home is officially listed, is the time for a garage sale.
Closets
Empty closets of off season items and pack them up for the move. Organize your closets to demonstrate the most efficient use of space. Minimize items on the floor and shelves.
Repairs
Check or have your home professionally inspected for any needed maintenance just as a buyer would. Paint or touch up as necessary. Buyers often overestimate what items will cost to be fixed. Remember, if you think it is too much work, so will most buyers.
Remove & Replace
Remove & replace items that you do not want to include in the sale of your home. For instance, if the dining room chandelier is a family heirloom, take it down and replace it with one that can be included in the sale. If a Buyer sees it, they will want it. Your One House agent will review with you at the listing appointment which items in your home a buyer has legal rights to if the contract is not written properly to exclude items you desire to retain.
One House agents are trained to put their buyer hats on when walking through your home. The suggestions are never personal our Realtors are making an experienced evaluations on items buyers and inspectors would notice that could slow the sales process of your property.
Contact a One House agent to evaluate your homes readiness to sale.