Apartment Lease Concierge
Apartment  Lease Concierge is a division of One House Realty LLC. a Licensed Texas Real Estate Brokerage Firm.  Our Apartment Lease Concierge offers full apartment locator services for free for apartments seekers in the Dallas and Ft. Worth Metroplex. 
Not only are we a free service but as a thank you gift  every qualifying lessor receives a $50 dollar Amazon gift card as part of our $10,000 Amazon gift card giveaway. Although there are other apartment location services, our concierge service provides you with stress free, and priceless time saving information needed to make your leasing decision. When using other Apartment Locators, you can spend countless hours searching for apartments online, not to mention time spent calling about availability, appointments, and deals.  Apartment Lease Concierge will search apartment communities to help you find the perfect Apartment home and deliver the information directly to your email. Once you sign a lease with a qualified apartment home, you will receive as part of our $10,000 Amazon gift card giveaway.
Amazon Gift Card (restrictions apply)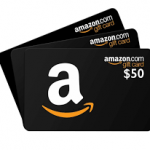 How does it work?
It is simple as 123 
Fill out the form below with the required information and criteria so that we can immediately begin your apartment search.  

We will then deliver directly to your email researched information to apartments that fit your criteria.

You can then view apartments with appointments we will set for you and be equipped with all necessary information needed to make decision.
What information do we provide?
Administration Fee

Application Fee

Security Deposit

Move-In  Date

Lease Amount

Move in Specials

Keycard or Remote Fee

Pet Deposit/Fee

Utility cost

Rental insurance 

Parking fees

Cable providers

Lease Term

Amenities

Move in date
What if left for you to do?
No calls- No questions about Prices- Availability – Specials
You only have to go to view the property and if you like one sign complete your application and then sign a lease.
How do I receive my Amazon gift card?
Fill out a guest card 
A Guest Card is used by Apartment staff to gather client information at  your initial visit 
and is usually completed digitally on a computer or tablet. Data collected on Guest Cards are name, contact information, email and how you heard about the apartment community. You must specify  One House Realty as your Apartment Locator upon your FIRST visit to the apartment and verify the leasing staff inputs all information correctly.  
Gift Card Disclaimer
Although we will provide all Apartment Seekers with our concierge service all apartment communities do not pay commission referrals.  Also If you fail to fill out the guest card upon initial visit to apartment complex the community may refuse a commision. Your lease application may also  denied by apartment community. Either of these actions will make you ineligible for the $50 Amazon gift card.
Does Referring One House Realty  affect the specials that an apartment community offers?
 No, Our Apartment Lease Concierge  Services would not affect apartment community specials. This is a Fair Housing and Truth in Advertising issue. 
When will I receive my gift card?
Apartment Communities pay One House Realty a referral commission based on a real estate transaction (giving a client real property information on the apartment that leads them to lease). Referral commissions can only be paid to Licensed Real Estate Companies. 
This can take anywhere from 30 to 90+ days depending on when the Apartment Community pays the referral commission. Some communities wait to pay referral commissions until a client has paid 3 full months of rent. One House Realty will deliver your $50 Amazon Gift Card via text message or through your email once received from community.
Disclaimer(Availability, Prices, and Specials or subject to change daily by each property)