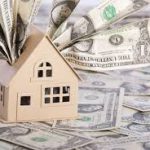 Texas cities named best for real estate investment Healthy job growth, anticipated home price appreciation, and strong population growth helped land San Antonio, Dallas, and Austin among the top places to invest in housing. Read more at Forbes.
Million-dollar home sales heat up in DFW Sales of Dallas-Fort Worth homes reached an all-time high last year, thanks in part to the increase in luxury property sales. Read more from CultureMap Dallas.
Houston's mid-range housing sees healthy sales volume This has already been a strong year for the Houston-area housing market.
Don't expect oil prices to damper Dallas housing  North Texas real estate had a banner year in 2015, despite the drop in oil prices. Read more from The Dallas Morning News.